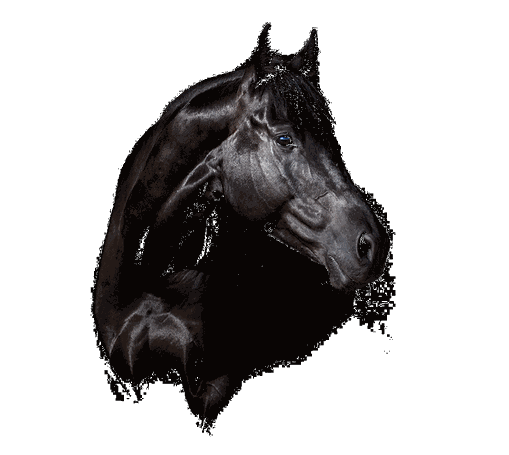 Gut Balance
Gut Balance
Prebiotics for horse's
Gut Balance is based on a beneficial yeast culture which, together with the added prebiotics, helps to maintain the horse's microflora and stimulate the development of a healthy intestinal culture. Together with the added vitamins and minerals, gut Balance provides the right conditions for optimal nutrient uptake and a strong immune system.
If you have no success with Gut Balance, give Trikem Harmoni Fix for 1-2 days, then continue with Gut Balance.


Withdrawal time: 0 h

Feeding Guide
For horses suffering from intestinal problems such as fecal liquids and loose droppings.

Feeding Directions
20 ml (20 g) per 100 kg body weight and day i 10 days,
thereafter 10 ml (10 g) per 100 kg body weight and day.
Storage & Shelf life
Dry, cool and well sealed.
24 months. See best before date.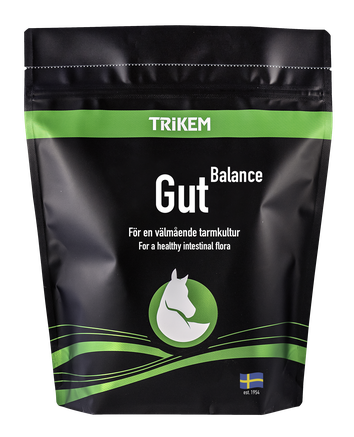 Content

Calcium
Silicon
Mannan oligosaccharides (MOS)
(1.3)-(1.6)-beta-glucans
Inulin (Fructooglio-sackarid)



per 1000 g

71 g
8,4 g
40 g
50 g



Analytical Constituents

Crude protein
Crude oil-fat
Crude fiber
Crude ash
Kalcium
Sodium
Phosphorous

%

6,1 %
2,5 %
4,9 %
54,4 %
9,2 %
0,8 %
0,16 %
Additives

Vitamins
Vitamin C
Nikotinamide
Calcium-D-pantothenat
Thiamin B1
Riboflavin B2
Pyridoxin B6
Cyanocobalamin B12
Choline chloride
Binder
Bentonite Clay

per 1000 g


2 g
1,3 g
0,8 g
1 g
1,3 g
1 g
10 mg
11 mg


370 g

Composition

Limestone powder (Calcium carbonate)
Brewer's yeast
Inulin
Ginger
Paraffin oil



ART NR
1862000

EAN
7394244103492
Do you have questions about our products?
Please contact us and we will help you.