Products for horses
Minerals & Vitamins
A daily sup​plement of vitamins and minerals is essentiell for the horses to feel well and stay healthy. Vitamins och minerals is needed in small amounts, every day and plays a vital role for the horses health.

Read more
Vitamins can among other things affect the horses immune system, muscle function and quality of the coat. Minerals affect several of the body´s vital and essentiell functions, such as the function of the organs, development of the skeleton and the blood´s ability to transport oxygen. Lack of vitamins or minerals can give diseases symptoms, while overdose can also be harmful.

Muscles & Joints
The horse´s muscles and joints is in constantly need for maintains to avoid and prevent injury and wear. Problem with joints and muscles can for example due to overexertion or inflammation. By combining supplement with external liniment and cold can we maintain a healthy and flexible horse.

Read more
To take care of the horse's muscles and joints is just as important for the competing horse as for the older individual. Building muscles and maintaining its strength requires protein in the form of correct composed amino acids. Protein Complex has a high proportion of essential amino acids and are formulated to meet the horse's protein needs. The muscles are in need of antioxidants and nutrients that contribute to the normal function of the muscles. E-plus contains vitamin E and selenium which are two of the most important antioxidants for the horse's muscles. MSM is part of the synthesis of muscles and contributes to increase the permeability of the muscle cell, which simplifies the export of slag products and provides efficient nutrient uptake.
Joint problems such as arthrosis, arthritis and osteochondrosis is common among horses in all disciplines. Under high training load, the body consumes more nutrients than it has time to produce, which means that joints and muscles can be damaged. The same thing happens with increasing age as the body's production of important body substances decreases. In these cases, it is beneficial to give a suitable supplement to help the horse. Examples of supplements are the Hyaluron 100 or the more traditional glucosamine.
Hoofs
"No hoof, no horse" because unless the hooves are strong and healthy, they cannot carry the horse through training and work. In order to achieve good hoof quality, efforts needs to be made both from the inside and the outside.

Read more
Bad hoof quality can depend on a lack of important building blocks and nutrients. Some of the most important substances that is required for building a strong and elastic hoof are biotin, MSM, amino acids and zinc. Signs that the horse is suffering from a deficiency or lacking important substances can be cracked or dry hooves, hoof cracks, brittle hooves, poor hoof growth, etc. It is also important to optimize the horse's feed ration and ensure that the stomach is in balance, many see positive effects of adding a pre- or probiotic supplement in order to improve the quality of the hooves.
To keep the hooves moisturized and elastic you should apply oil or a paste on regularly basis. With hoof paste, you create a protective film that acts as a repellent against water and clay particles, in this way you can counteract dehydration and fragile hooves. If you want extra shine and a well groomed impression, you should choose hoof oil that easily penetrates the hoof and leaves a nice finish.

Stomach & Intestines
The horse is an intestinal fermenter and in order for the stomach and intestinal system to function and provide the horse with the nutrition it needs, the most important thing is to keep the intestinal flora healthy and in balance. Stomach and intestinal supplements are available in different compositions and active substances so that you can find a supplement that suits your horse. If you need advice on which supplement suits your horse, you can always turn to our experts Feed advisory.

Read more
In this category you will find products for the horses stomach and intestines. If you horse is suffering from problems with the stomach and intestinal system it can be seen through loose stools, free fecal liquid, diarrhea or colic. If your horse suffer from gastric ulcer or suspect that this is the case your horse can benefit from a supplement with lecithin that protects the stomachs mucous membrane. In order for the horse's digestive tract to be healthy it needs good fibers. The roughage is full of beneficial fibers, the same applies to prebiotics a concentrated form of fiber that the good bacteria in the horse's large intestine can use. Probiotics provide the horse with more good bacteria and microbes to increase the proportion of beneficial bacteria in the large intestine and help the stomach to function normally again.
Temperament & Boost
The ri​ght balance between energy and focus is required for the horse to function at its peak. A stressed, nervous or "stuck" horse that has difficulty unwinding may suffer from a deficiency of essential minerals and amino acids.

Read more
Serotonin is a hormone that is needed to regain balance after a stress attack. Tryptophan, thiamine and magnesium are substances required for the body's own serotonin production. A lack of any of these substances can result in a nervous, tense or leery horse. Competition horses that we want to perform at their peak need the right energy that can be easily absorbed by the body. A correctly formulated oil containing the right combinations of MCT and CLA provides the extra energy and boost at the right time. Energy oil and Booster are gentle on the body and are an excellent choice for the competing individual. Horses that sweat a lot during exercise or in hot conditions lose a greater proportion of electrolytes. Electrolytes are necessary to replace after exercise in order to maintain the correct balance between fluid and electrolytes in the body. Lack of electrolytes leads to impaired recovery and impaired performance.
Lädervård
Extend the life of your gear by polishing, oiling and greasing the leather on a regular basis! Sweat, salt and dirt dry out and wear down the leather, so leather should be cleaned after each use.

Read more
A sprayable cleaner, flexible and easy to use, just spray and wipe! Lubricating or oiling leather products regularly is also important to extend the life of leather equipment. Remember to lubricate a little and often instead of risking oversaturating the leather with grease. For extra shine on race day, polish the bridle with a leather finish!

Pälsvård & Utvärtesvård
When the accident occurs it's nice to have a well stocked first aid kit in the stable. Trikem has disinfectant products for cleaning wounds as well as ointments for smaller wounds, rubs and softening ointments for care of pasterns, mud fever and skin dermatitis. For horses with an itchy mane and tail we have ItchStop that efficiently calms the skin irritation..

Read more
TRIKEM´s horse shampoo and horse conditioner makes the coat dirt repellent and shiny, while being gentle for the skin and coat. TRIKEM´s Mane&Tail is a shine spray that gives both shine, volume and an easy-to-work with mane and tail.

For a pleasant summer we have Flugmedel and Mygg&Fästing with insect repellent substance or Sommarspray with different fragrance that cover the horses scent.
Mygg&Fästing gives up to 24 hours protection and are therefore suitable as an insect repellent for horses on pasture. Flugmedel protects your horse against insects for up to 5 hours. Flugkärm is easily applied to sensitive areas such as the head and groin.
Sommarspray comes in three different fragrances and covers the horse's scent from flying torments. Sommarspray acts efficient but short, perfect for a trail ride or when you're spending time with your horse. SummerCream is easily applied to sensitive areas such as the head and groin.

To install this Web App in your iPhone/iPad press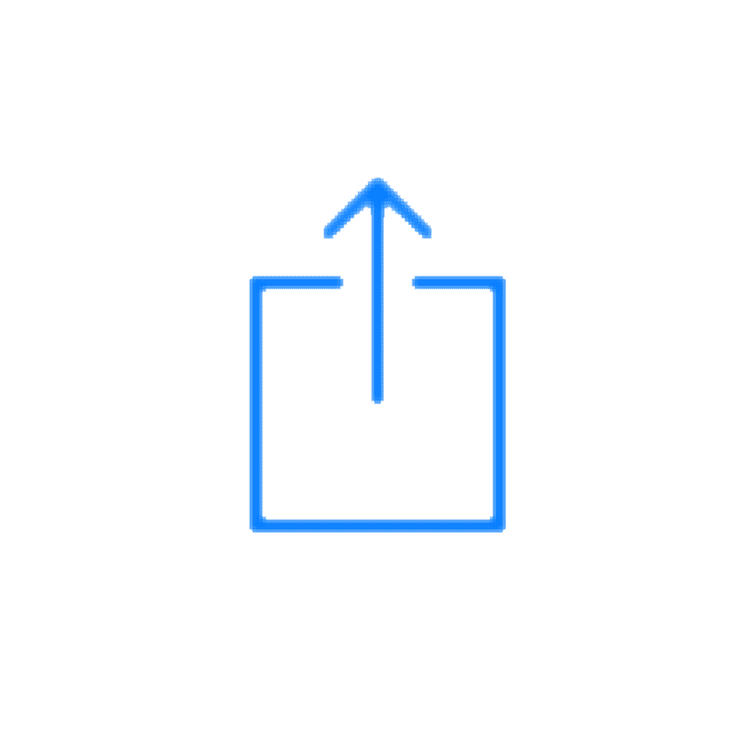 and then Add to Home Screen.