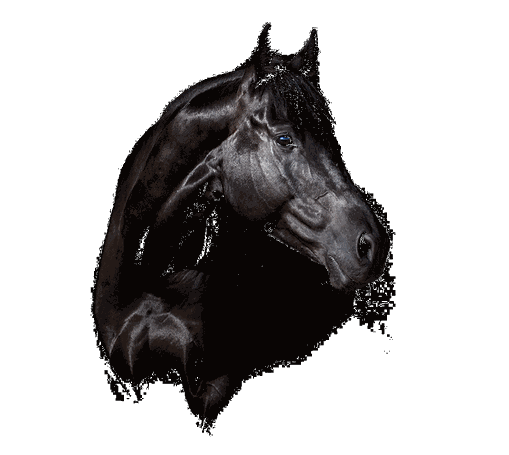 Products for horses
Minerals & Vitamins
Daily supplement of minerals and vitamins is essential for a healthy and thriving horse. Minerals and vitamins are crucial for many of the actions in the body and even though the horse only needs them in small amounts they play a big role for the overall health of the horse. Vitamins affect the body's immune system, muscular function and coat quality. Minerals affect several functions in the body, such as the function of organs, skeletal development and the blood's ability to transport oxygen throughout the body. Minerals and vitamins should be fed in balance to each other and should not be over or under fed.

Muscle & Joints
The horses joints and muscles need constant maintenance to avoid and prevent wear and tear and injuries. We do this best by combining a well suited supplement with external use of liniments and cooling gels. Taking care of the horses muscles and joints are just as important for the competitive horse as for the older horse. To build muscle and maintain their strength the muscles need protein of correctly combined amino acids. Protein Complex has a high proportion of essential amino acids and is made to meet the horse's protein need. E-plus contains vitamin E together with selenium which are two of the most important antioxidants for the muscles. MSM is involved in the buildup of muscles and contributes to increasing the permeability of the muscle cell which improves the export of waste products as well as the nutrient uptake. MSM also contributes to improving the blood circulation and the oxygen uptake of the muscles.
Problems with joints and wear and tear injuries such as arthros, joint inflammation and osteochondrose is commonly occuring within the equestrian sport. Glucosamine is involved in the build up and regeneration of cartilage. Hyaluronic acid is an endogenous substance that is a part of the joint fluid where it acts cushioning and as a lubricant. With increased age the body's own production of endogenous substances decreases and therefore you can with advantage give a suitable supplement.
Hoof
"No hoof, no horse" if the hoofs aren't strong and healthy they cannot carry the horse through work and exercise. To achieve a sound hoof quality, you are required to work from the inside and out. A well balanced feeding ration and a stable gut flora is the basic requirement of a healthy horse. Poor hoof quality can be due to the horse lacking important building blocks such as biotin, MSM, amino acids and zinc that are all needed for a correct hoof growth. Signs of a deficiency of minerals, vitamins or the vital building blocks can be cracked hooves, brittle hooves, poor hoof growth e.g. The hooves of the horse should be greased regularly to maintain the natural moisture in the hoof. With hoof paste you create a protective film that acts water and dirt repellent to prevent dehydration and brittle hooves. For extra shine and a well groomed impression, choose hoof oil that easily penetrates the hoof and leaves a nice looking finish.
Stomach & Intestines
The horse is a hind gut fermenter and is developed to eat roughage such as grass, hay and haylage. The horse's stomach is relatively small and therefore it needs an even supply of feed to avoid the stomach from becoming empty, which will increase the risk of stomach ulcers. If you suspect that your horse might be suffering from an ulcer you need to review your feeding and stable routines and increase the roughage ration. A supplement with lecithin aids to protect the mucus of the stomach by creating a protective barrier. The horse's small intestine is very long and sensitive to an overloading of starch. In the hindgut the different microbes work to ferment and digest fibers. The microbes of the hindgut are sensitive for change, this is the primary reason as to why a change of feed should be done gradually. Disturbance in the hindgut can result in loose droppings, fecal fluids, diarrhea or colic.
Temperament & Boost
Correct balance of energy and focus is required for the horse to perform at it's best ability. A stressed, nervous or spooky horse that has difficulties to calm down can be suffering deficiency of important minerals and amino acids. Serotonin is a hormone that is needed to regain internal balance after a stress episode. Tryptophan, thiamine and magnesium are substances needed for the body's own serotonin production. Deficiency of any of these substances can result in a nervous, tense or spooky horse.
For competition horses to perform on top they need energy that is easily absorbed by the body. A correctly composed oil that contains the combination of MCT and CLA oils gives extra energy and boost when needed. Energy oil and Booster is gentle on the body and an excellent choice for the competing individual.
Horses that sweat excessively during training or train in warm weather conditions lose a large amount of electrolytes. Electrolytes are essential to replace after training in order to maintain the correct balance between fluid and electrolyte in the body. Deficiency of electrolytes gives a decreased recovery and performance.
Leather care
Cleaning and greasing leather gear will extend the life time of the equipment. Sweat, salt, sand and dirt dries out and creates wear and tear on the leather, therefore the leather should be cleaned after each time it's been used. A sprayable cleaning product is user friendly and easily applied, spray and wipe off! To grease or oil leather gear regularly is important to extend the life length of your leather gear. Remember it's better to grease a little and often to reduce the risk of oversaturating the leather with fat. For extra shine on the day of competition, use leather finish for extra shine!

Horse care
When the accident occurs it's nice to have a well stocked first aid kit in the stable. Trikem has disinfectant products for cleaning wounds as well as ointments for smaller wounds, rubs and softening ointments for care of pasterns, mud fever and skin dermatitis. For horses with an itchy mane and tail we have ItchStop that efficiently calms the skin irritation.

TRIKEM´s horse shampoo and horse conditioner makes the coat dirt repellent and shiny, while being gentle for the skin and coat. TRIKEM´s Mane&Tail is a shine spray that gives both shine, volume and an easy-to-work with mane and tail.

For a pleasant summer we have Flugmedel and Mygg&Fästing with insect repellent substance or Sommarspray with different fragrance that cover the horses scent.
Mygg&Fästing gives up to 24 hours protection and are therefore suitable as an insect repellent for horses on pasture. Flugmedel protects your horse against insects for up to 5 hours. Flugkärm is easily applied to sensitive areas such as the head and groin.
Sommarspray comes in three different fragrances and covers the horse's scent from flying torments. Sommarspray acts efficient but short, perfect for a trail ride or when you're spending time with your horse. SummerCream is easily applied to sensitive areas such as the head and groin.