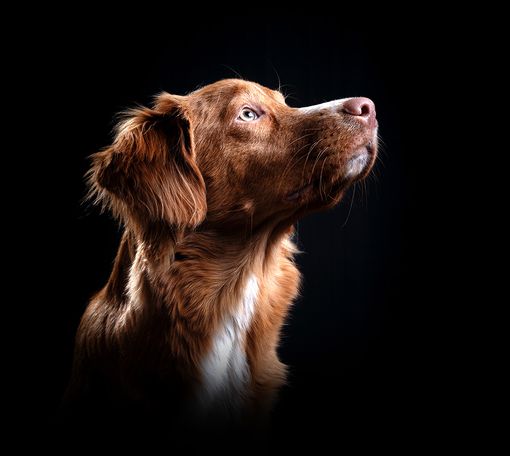 Products for dogs
Vitamins & Minerals
A daily supplement of vitamins and minerals is a basic prerequisite for a healthy and fit dog. Vitamins and minerals are crucial for the most things that happens in the body, although they are needed in small amounts every day, they play a crucial role for the dogs health. Vitamins affect, among other things, the dog's immune system, muscle function and coat quality. Minerals affect several of the dogs most vital functions, such as the function of the various organs, the development of the skeleton and the blood's ability to transport oxygen around the body.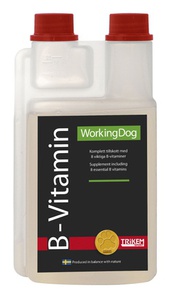 WorkingDog B-vitamin
With all the necessary B vitamins for your dog
Vitamin B contains all the necessary B vitamins for the dog. B vitamins are part of the body's nutritional metabolism and are necessary for the energy conversion of protein, fat and carbohydrates. Folic acid, cobalamin and choline are needed for the growth and maintenance of the body's cells and in the production of new blood cells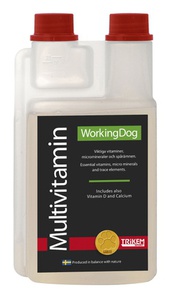 WorkingDog MultiVitamin
Supplement of vitamins, micro minerals and trace elements
Multivitamin provides a pure supplement of vitamins, micro minerals and trace elements. Vitamins, micro minerals and trace elements play a crucial role in the dog's performance, well being and the body's vital functions
Muscle & Joints
Joint problems and damages do to wear and tear such as arthritis and osteochondros are common amongst dogs. The dogs joints and muscles need continuous attention to avoid and prevent damages and injuries. This is best done by combining well adapted supplements with external products such as liniment and cooling gel. Taking care of the dog's muscles and joints is just as important for the active dog as for the older individual.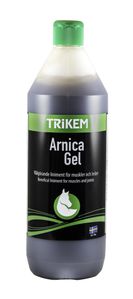 Radital Arnica Gel
Mild, natural Arnica
Mild, natural Arnica that's based on extract from Arnica Montana or mountain arnica. Arnica is a well proven product that traditionally is used to increase blood flow to muscles and tissue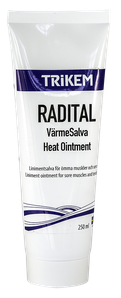 Radital Heat Ointment
Beneficial warmth for sore muscles and tendons
RADITAL Värmesalva is a warming liniment ointment with a well balanced blend of essential- and warming oils. Long acting and beneficial for sore muscles and tendons
Stomach & Intestines
An unbalance in the dog's digestive tract can be caused by the dog eating something inappropriate, changing of food or a change in the dog's environment. A dog with loose stools you can advantageously give a pre- or probiotic supplement to support the intestinal flora.
A stable intestinal flora and a well functioning stomach are crucial for optimal nutrient uptake and a healthy dog. Pre- and probiotics contribute to a balanced intestinal flora, improved digestion, optimized nutrient uptake and a stable pH value that counteracts the development of toxic bacteria.
Temperament & Boost
Correct balance of energy and focus is required for the dog's wellbeing and to perform at it's best. A stressed, nervous or anxious dog, that have difficulties to calm down can be suffering deficiency of important minerals and amino acids. Serotonin is a hormone that is needed to regain internal balance after a stress episode. Tryptophan, thiamine och magnesium are substances needed for the body's own serotonin production. Deficiency of any of these substances can result in a nervous, tense or anxious dog.
Active dog's that aim to perform optimal requires right source of energy that the body can easily utilize. A properly composed oil that contains the right combinations of MCT and CLA gives extra energy and boost a the right time. Energy Booster is gentle on the body and an excellent choice for the active individual.
WorkingDog MaxRelax
For a balanced mind
MaxRelax contains Tryptophan from which the dog's body can form serotonin and melatonin. Dogs with low levels of serotonin may express a anxious, stressed and impulsive behavior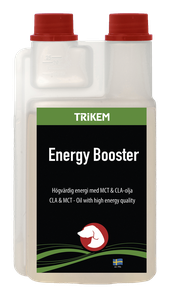 WorkingDog Energy Booster
Endurance and explosiveness for the high performing dog
A powerful energy booster with MCT oils that quickly provides the muscles with concentrated energy and increases their endurance. MCT oils are easily absorbed and quickly give the dog access to useful and easily accessible energy
Dog care
When the accident occurs it's nice to have a well stocked animalpharmacy at home. Trikem has products for wound cleaning and wound care. For cracked, dry skin or to protect wounds, there are several ointments to choose from.

Trikem has a wide range of dog shampoos and dog conditioners. WorkingDog shampoos are gentle on the dog's fur and skin, while they effectively cleanse, straighten and give shine. The balm products moisturize the coat and counteract tangles and wear.