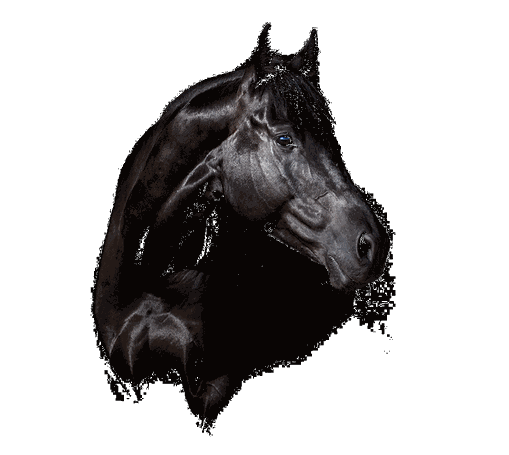 Multi Pellets
Multi Pellets
Vitamins and Micro minerals for all year round
Multi provides a pure supplement of vitamins and micro minerals. Vitamins and micro minerals play a crucial role in the horse's performance and well being, among other things by supporting the development of the skeleton, the function of the muscles and the immune system.
Multi is not a complete mineral and vitamin supplement compound, it needs to be supplemented with macro minerals, as a suggestion TRIKEMⓇ
Macro, granulate or pelleted
With TRIKEMⓇ Macro and TRIKEMⓇ Multi you can easily supply your horse with the minerals and vitamins needed based on your roughage and your horses needs.
Feeding Guide

För att kompensera fodret vid brist på vitaminer och mikromineraler.
Kan ges året runt och lämpar sig för både betesgång och hästar på stall.
Feeding Directions
5-10 g per 100 kg kroppsvikt per dag eller enligt eller enligt foderstat.
Composition
Dried wheat stillage
Boric acid
Storage & Shelf life
Torrt, svalt och väl försluten.
Sorteras som plastförpackning.
24 månader. Se bäst före datum.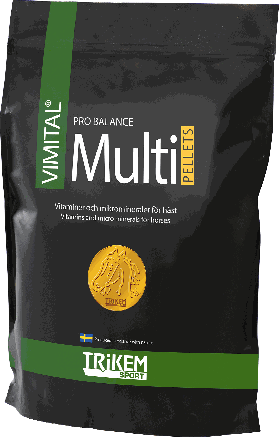 Analytical Constituents

Crude protein
Crude oil-fat
Crude fiber
Crude ash
Kalcium
Sodium
Phosphorous

%

26,8%
7,8%
5,3%
17%
14000 mg/kg
3000 mg/kg
8400 mg/kg
Additives

Vitamins
Vitamin A
Vitamin D
Vitamin E
Vitamin K3
Thiamin B1
Riboflavin B2
Pyridoxine B6
Cyanokobalamin B12
Vitamin C
Niacinamide B12
Biotin B7
Calcium-D-pantotenate
Folic acid
Trace elements
Di copparklorid tri hydroxide
Coppar
Di manganese chloride trihydroxide
Manganese
Sodium selenite
Selenium
Cobolt carbonate Monohydrat
Cobolt
Zinc chloride hydroxide monohydrate
Zinc
Calciumjodat
Iodine

per 1000g


925 000 IE
200 000 IE
30 000 IE
1250 mg
2750 mg
600 mg
600 mg
5,5 mg
5500 mg
2750 mg
37 mg
650 mg
1000 mg

5,58 g
3000 mg
18 g
9000 mg
98,5 g
45 mg
30 mg
15 mg
16 g
9000 mg
15,5 mg
100 mcg
ART NR
1890000
1890350

EAN
7394244103805
7394244103799

Do you have questions about our products?
Please contact us and we will help you.