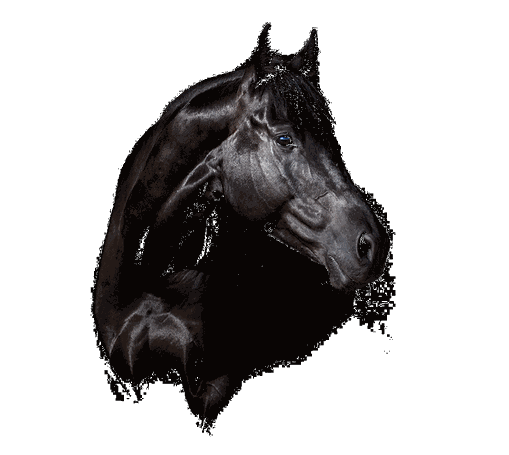 E-Plus
E-Plus
Vitamin E med selen och aminosyror
E-plus is a supplement based on vitamin E and selenium, two of the most important antioxidants for the horses muscles. Vitamin E and selenium breaks down and cleans out the free radicals that are created in the horses muscles while training and during high intensity exercise. Trace elements such as selenium, zinc and manganese are important for the build up of the horses muscles. E-plus also contains the essential amino acids lysine and methionine that can increase the oxygen uptake and reduce production of lactic acid. Lysine and methionine are also essential for the creation and reparation of muscle tissue.
Feeding Guide
For horses who train and compete on higher level.
For horses that needs extra supplement for muscle build up or muscle function.
For increased blood supply to the muscle.
For pregnant horses who needs extra vitamin E and selenium.
Feeding Directions
6 ml (4 g)/100 kg bodyweight and day. Ex. Horse 500 kg, 30 ml/day.

Bör ej överdoseras - innehåller selen

Storage & Shelf life
Dry, cool and well sealed.
24 months. See best before date.
Vill du veta mer om E-plus?
Ladda ner produktinformation: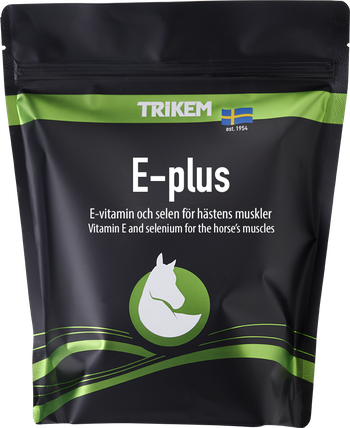 ART NR
179500
179540

EAN
7394244101863
7394244101870

Do you have questions about our products?
Please contact us and we will help you.

To install this Web App in your iPhone/iPad press
and then Add to Home Screen.